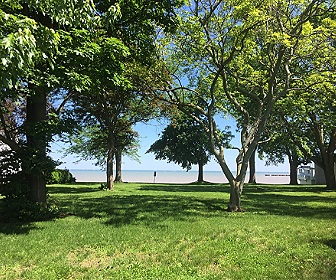 The Gilchrist Guesthouse Yoga
Join us for Yoga at the Gilchrist this summer!
Beautiful weather means outdoor views overlooking the Lake Erie Shoreline. Rainy or cool weather brings us indoors into the cozy space inside the historic Gilchrist house of Vermilion.
Each week students can choose from 3 very different styles of yoga classes…truly, something for everyone:
Tuesdays 9:00 AM All Levels Yoga Flow
Wednesdays 6:00 PM Powerful Flow (Ashtanga based)
Wednesdays 7:30 PM Restorative Gentle Yoga
Join me Tuesdays at 9:00 AM for an All Levels Vinyasa Style Flow Yoga session. This 60-70 minute class is great for the newer yogi or advanced yogi. If you are just getting started you will find alignment cueing and guidance through safe posture transitions along side of building strength, breath control, balance and flexibility. If you are advanced and looking to build up your practice, you will find optional, challenging transitions and advancements in postures to grow your practice each time you step on the mat.
Ashtanga based Powerful Flow will be a class suitable for yogis that have attended a few months of yoga flow or already have a strong powerful flow yoga practice. After warming the body with 6-10 sun salutations, we enter traditional standing postures that build the "big three": Strength, flexibility and balance! From standing postures we enter the seated primary sequence of ashtanga with vinayas (breath connected to movement) between each posture. This short form of Ashtanga lasts 50-60 minutes, wraps up with a few of the finishing postures (inversions) and a delightfully longer savasana.
We ALL need to unwind a little what better time than mid week! Join me for very accessible and gentle yoga flow class that is a little more Restorative than Flow. I'll guide you through a slowed down, easy-does-it version of sun and/or moon salutations and wind class down even more to restful, restoring postures. There will be plenty of hands on assists and guided relaxation. This is a mini version of our Relax, Renew, Restore workshops that we offer in the cooler months.
Ohio weather isn't always the most predictable so we understand classes may have to move indoors sometimes. Because of this, it is very important that students register for each class. Our indoor space is only equipped for up to 15 mats. Please register HERE.
Rita, the owner of the Gilchrist Guesthouse, is the sweetest of hosts and I can't wait to share yoga with you at her location. You can check out the Guesthouse HERE.
I'm looking forward to flowing with you this summer! #SeeYouOnYourMat #SummerYoga2019 <3
~Tanna
Check out our amazing location, nestled between charming Downtown Vermilion and Lake Erie. <3